Turn on phone spy app
Who are their new friends?
cheaters spy mobile.
How to turn your old phone into a home security camera - CNET;
How to Tell If Your Partner is Spying on Your Phone.
Turn your old phone into a home security camera you can watch from anywhere.
Remotely track and control any activity of kids on their mobile devices. Monitor your business mobile phones and protect your intellectual property. Cell phone spy software can enable you to know if any secret information of your company is being shared by someone. See supported OS version and technical requirements. Buy Now.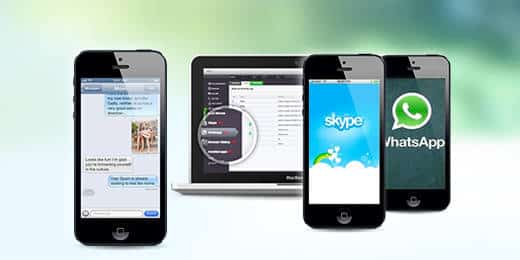 Available for immediate download. My Grandpa has difficulties to find the home. He gets lost frequently and all family members worried about this. We decided to purchase the cheapest Android phone. Thanks a lot.
iPhone Tracker is undetectable..
Part 1. 2 Methods to Turn Old Phone into Spy Camera!
As Seen In.

My son has a classmate has been talking about cutting themselves and sending pictures of their scarred wrists back and forth to each other… all of this just less than two weeks after another Spencerport, NY student committed suicide. I started to use Spyera to keep an eye on both of them and possibly avert another senseless and premature death.

Everything works as expected. Big thanks to Spyera.

Secretly Spy on Someone's Cell Phone - VisiHow

I tested every single spy app on the internet and I only keep using Spyera since I renewed my account 3 times. The main reason I am using Spyera is call interception. Only Spyera can offer call interception. I also like remote the update which is a great feature. My target user gets every single update of WhatsApp. Competitors need re-installation again and again for updates. It ridiculous when you have limited time to physical access the target phone.

On Spyera I simply click remote update on my web account. All done remotely. My problem was that user always set his BBM to never save chat history. After long research and trying many other spy phones I found that Spyera is the only company can capture BBM even when user change settings with Save History Never. I appreciate it. I installed on a Blackberry The remote update is great. With Spy phone, the most difficult part is accessing to the target phone. With the remote update, I accessed target device one time a year ago and since then I am using the remote update to get latest features.

Spyera software can listen in on phone calls and can use your microphone to listen in on everything else that's happening near the smartphone.

Spy On Any iPhone With Our Undetectable iPhone Spy App

It can even record this audio as it's happening and store it for later. If that's not enough to make you shiver, Spyera can also track your instant messages and texts, upload copies of the photos you take, spy on conversations held through other apps like Skype, Viber, WeChat, etc. Perhaps the only thing about Spyera that might bring you comfort is that it's pretty expensive.

Anyone who wants to spy on you using Spyera would have to provide the device to have the software installed, and pay a hefty subscription on top of that. It's a unique app that specifically targets gadgets that run on iOS, and it's scary. Once the software is installed, whoever installed it is essentially in possession of everything that happens on that particular device. All of the data collected by TheOneSpy is encrypted and sent to a web portal where a spy can review it.

This means someone could be reading your sent and received text messages and emails, listening to recordings of your phone calls, snooping through your browsing history and more.




Mobile Spy | Cell Phone Monitoring Software | Smartphone Monitoring App?
Newsletters are the new newsletters.?
How to Turn on Someone's Cell Phone Camera Remotely | TTSPY.
android camera spy app.

TheOneSpy can also activate the microphone and camera on your device to spy on your surroundings. A subscription plan for TheOneSpy isn't all that expensive. At least, not when you compare it to others out there. Similar to the others mentioned above, FlexiSpy is an app that can be installed on your device to spy on activity. It shares many of the same features but gets worse. Not only can FlexiSpy monitor messages, audio and data, it can spy on your GPS location, passwords, and other apps.

Plus, whoever installed the app can receive alerts for various triggers, and can spy on you in secret since the application is hidden from the task manager. If someone is paranoid enough to spy on you, they might be using mSpy. One of the most frightening things about mSpy is its ability to monitor content from apps like SnapChat. When you download the TTSPY app on your phone, you get to know everything about the person you want to spy on.

Undetectable and Invisible iPhone Tracker

The app has one of the best features that you will be able to use out there and these features allow you to know everything about the person and watch what they are doing or listen to their conversation by turning on their cell phone microphone or by taking screenshots of anything that seems of importance. If you want to know more about what your child, partner or lover or even employee is doing or is up to, then you need to use TTSPY.

Table of Contents. View Live Demo. You May Also. Smith July 21, Smith July 20, Smith July 18, Smith July 17,

Best Android Spy Apps 2019